Professional Website Services
How Can We Help You Succeed?
Everyone wants a successful site,
but not everyone knows what you need to do to create it
... but we do!
The Pros stress the importance of getting those early steps right. If you have a weak foundation, you just won't reach the level of traffic, and hence income, your site deserves!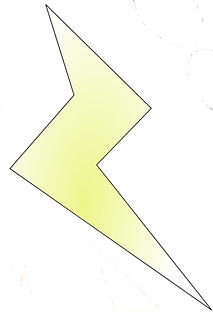 Like Flash? We do! Especially our "here today, gone tomorrow" Flash Sales!
Each Pro offers their own sale, how long it runs, the cost, etc. ... And they don't last long. Each sale is limited in some way and when the limit is reached, the sale disappears. So you have to order now or risk losing out!
Check out our Flash Sale FAQ, then order your special deal, NOW!
Current Flash Sale!
Pros Offer: Complete HTTPS Conversion Flash Sale!

With the imminent launch of GDPR and the associated requirement to be HTTPS-ready, it's time for another Pros offer to help you through the task.

Why spend the time dealing with a one-time-only set of tasks? A Pro will take care of it for you, and ensure that it's done right!

In this Pros offer, we are going to do (nearly) all of it for you:

Review your site's readiness for HTTPS conversion.
Provide a complete list of all code that needs correcting and the steps to correct it.
Once done, the Pro will review your site's readiness again and, if ready, will convert your site.
Once the conversion is complete, the Pro will do all the Google and Bing post-conversion tasks.

Normally this complete process can take 3 or more hours of custom work. This offer limits the investment to just 2 hours!

"Thanks Paul, would have taken me months without your help.
Now I'll start on the GDPR!"
Greg Woodley of SellingAndPersuasionTechniques.com
Important Note:Converting a site that uses Ezoic is another 1 hour custom work due to the complexity of the conversion. Subdomains created through Infin It! are also extra.
Navigating the Early Stages of Starting a Business

Building the Right Foundation for Your Online Business
Click on the icons below to check out our featured offerings:
If you want to make your website more appealing, interactive or successful, whether SBI! Or WordPress with SBI! for WP, you've come to the right place!
With 40+ experts, with proven success in website research, foundation, creating, maintenance, optimization, traffic, tech, etc., we have the team of experts you need!
Is your site older and underperforming? Start with an SEO Review, or Combo Review to get back on track.
Don't wait, if you are just starting out check out the options below. Also, consider consulting with one of our experts to make sure you are on the right track. They make great mentors!
Check out more of what we offer in our menu to the left.
---
Flash Sale FAQ
What is a Flash Sale?
A quick sale limited by time, quantity or some other factor.
Where can I find the current special?
Right on this page! Click Here!
Is there a limit to how many I can buy?
The only limit is the limit the Pro sets on it. We tell you how it is limited (i.e. Limited time, limited quantity, etc.)
What if I don't need the special right now, can I save it for later?
No. That's why you get such steep discounts; you need to have the work commenced within 10 days.
I saw what I wanted yesterday, but can't find it today, can I still order it?
Sorry, no. If it isn't in the list, it means the limit was reached so the item was removed.
How long does the Flash Sale last?
We will be running the various Flash Sales all through the month of October. After that, who knows? We might surprise you!
---
Please note: SiteSell Pros offerings are for SiteSell customers only.