Successful Online Businesses
A sampling of successful online businesses with SiteSell
SiteSell Pros Build eBusinesses...
Not Just Websites...
The daily demands of "doing business" are ongoing. Meeting customer needs, managing the operation, doing the accounting and banking, and expanding your customer base (etc.) leave little time for anything else... even for the "must-do" action of setting up a website.
Why wait any longer to get on the Net? More than likely, your schedule will be just as tight next week, or even next month, as it is today.
People are searching for your type of business, your solution to their concerns or wishes. Use SiteSell Pros to raise your reputation and "get found" online. Connect with new and existing customers, at their convenience, day or night, and wherever they may live!
SiteSell Pros, a division of SiteSell.com, provides turn-key websites that produce results. Our experienced Specialists, using the proven SiteSell techniques, build top-quality, high-traffic potential websites in an organized, professional manner and at a competitive price.
Give your business the full advantage of a website that WORKS for you!
Nothing gets a point across better than the personal, real-world experience of people just like you. The case studies here are detailed recountings of individual experiences with our SiteSell Pros, each in their own words, in their own styles.
So, please read on...
You could be the next SiteSell Pros Case Study!
Carol Thompson:

Expanding Business by Working Smarter Not Harder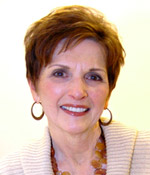 Carol Thompson, owner of an established retail store, wanted to reach a wider audience while retaining current customers. However, as she said, she wanted to achieve those objectives not by working harder but by working smarter.
"Traffic is building just like they said it would. I can quickly see what pages are getting the most interest and I now have the ability to develop "my business around the traffic" not "the traffic around my business."
The combination of customer-focused content pages and a convenient online store is increasing her client base and sales at a faster rate than ever before. The SiteSell Pros helped Carol to identify exactly what her visitors are searching for and then to provide the right products. Satisfied visitors become happy customers.
Charlotte Cheadle:

A Leisure Pursuit Becomes a Retirement Business
"I like the idea of being able to run my new business from any location I choose, during any hours I choose, and with my own effort (with help as I need it contracted through SiteSell with the SiteSell Pros!)."
Charlotte Cheadle wanted to have an online business so that she could retire from her 18 year old manufacturing business in the near future. But she didn't know how to use the Net successfully until she found the SiteSell Pros. Now Charlotte is turning her love of vegetable gardening into a flourishing online business venture, without the hassles of offline bureaucracy.
Alenka Kragelj Erzen and Bostjan Erzen:

Rental Apartment Business Stands Out From the Crowd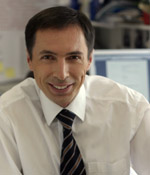 "We are ahead of companies that have been in the accommodation and hospitality business for 10 years and more... If all works according to our plans we will definitely look for investment opportunities in other Central European cities."
Bostjan Erzen and his wife Alenka Kragelj Erzen have an offline business renovating and renting their historic apartments in Ljubljana, Slovenia. Since going online with the help of the SiteSell Pros, their business is booming as more and more international visitors discover their site. Find out how Bostjan and Alenka extended their reach beyond Slovenia without the high-cost of offline advertising.
Zack Micevic:
"Fitness And BodyBuilding Workouts" Bypasses Gym
And Takes Business Directly to the Net!

"I get many emails from both average people and fitness professionals that say they really like the workouts and the resources on the site. I have also been receiving offers from other sites wanting to advertise on my site (via paid banners)."
Zack Micevic did not start with an offline business. Instead he took his passion and knowledge about fitness and bodybuilding and went directly online, all with the help of his SiteSell Pros Specialist. With traffic levels constantly increasing (over 1000 visitors per day) and multiple income streams in the pipeline, an e-business is definitely a great "fit" for Zack!
---
Have Questions?
Click here now and contact an Expert Advisor to learn how the
SiteSell Pros can help your business!
Or...