We Build Websites That Actually Work!
Let Our Trained Experts Build Your Website
If you're like many people, one of the following applies to you and the Web...
You

don't have the time

to learn how to build a website.
You

don't know how

to set up the best website for your needs.
You have a website, but

it's embarrassing

and set up in the wrong way.
You have a sharp-looking website, but

no traffic

.
Wouldn't you prefer a website that looks good
but, more importantly, actually works?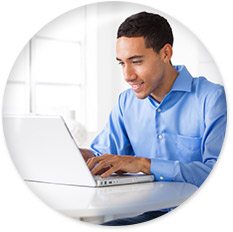 Any Web designer can build a nice looking site... that's the easy part!
But you want a site that...
Delivers free targeted traffic

from the search engines to increase your profits without the high cost and effort of traditional marketing means.
Provides you with an additional consistent

stream of leads and sales

.

Serves as a buffer

against economic downturns, recessions, and low business cycles.

Establishes your brand

and builds your business for you.

Frees up your time

to allow you to do what you do best.
Read what our clients are saying about their website and how they are doing now!
What are your goals? Which of these four packages is right for your business? (hover over the blue ?'s below to learn more about that item)
Don't see what you want or need? Allow us to create a customized package perfect for your business!
You can easily have us add:
more pages,
a shopping cart,
membership site,
login page,
custom unique logo suitable for print,
sales page,
custom menu,
videos (placed, created or produced),
set up/maintain/train in social activities to build traffic,
image sliders, etc.
These are just some of the most popular items our clients have asked to have added to their packages, and we can customize your package to include the extras you want as well!
We (would) like to thank Sitesell (especially Sheri) for your professionalism and efficiency in creating our website.

We have received a lot of positive comments (see below).
1. Proud of you
2. Awesome
3. Attractive
4. Looks very good! Very suitable for your line.
5. Impressive
6. Very professional looking site
7. Very impressed with suite of services
8. Cool black and white theme and symbolism. Great start.

Sheri and her team (writers and designers) have been very helpful and prompt in answering our requests, questions etc.

Thank you.

Regards,
Poh Ling
The Forensic Experts Group
ForensicExperts.com.sg
Need help deciding which type of site is best for your goals?
Let us help, contact us now:
Note: Package contents and pricing subject to change without notice. Hosting not included. Check out these hosting and research options.